An antidote for carbon monoxide poisoning?
Repurposed molecule saves mice from gas poisoning.
Hong Kong, Macau at greater tsunami risk than we thought
Researchers assess tsunami risk in the South China Sea based on models of seismic slip along the Manila megathrust
The gravity of volcanic eruptions
New research suggests that continually monitoring gravity changes near active volcanoes could provide insights into volcanic activity
Two sides of one mask
A painted wooden clam mask celebrates the home and history of the Heiltsuk First Nation
Scientists map temperature and density in earth's exosphere
Data from multiple orbiters give a clearer picture of how density and temperature interact and what that could mean for future satellite missions.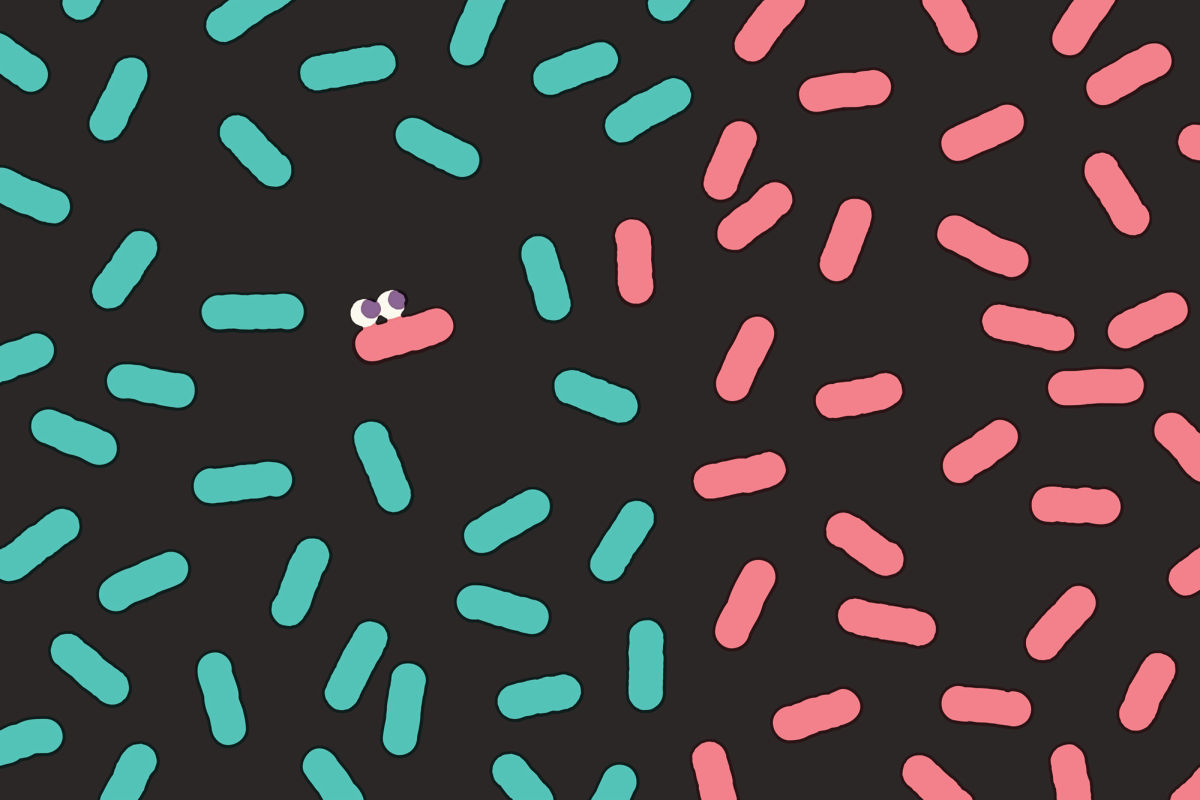 The social network in your gut
Many bacteria swap DNA freely — sometimes with disastrous results for humans
A small tarp conceals a big find
A small favor turns into a fortuitous discovery - dinosaur bones included [subscription required]
How do the deep waters of the Antarctic form?
Researchers uncover new insights into the life cycle of water in the Antarctic region by measuring noble gas concentrations
How do tropical rivers slow knickpoints in rivers?
Using Puerto Rico's Luquillo Mountains as a case study, scientists use the region's geological history to study how knickpoints —areas where there's a sharp change in the river's slope — move over time.
What causes heavy rainfall?
Scientists investigate atmospheric conditions that correlate to heavy rainfall in the midlatitudes.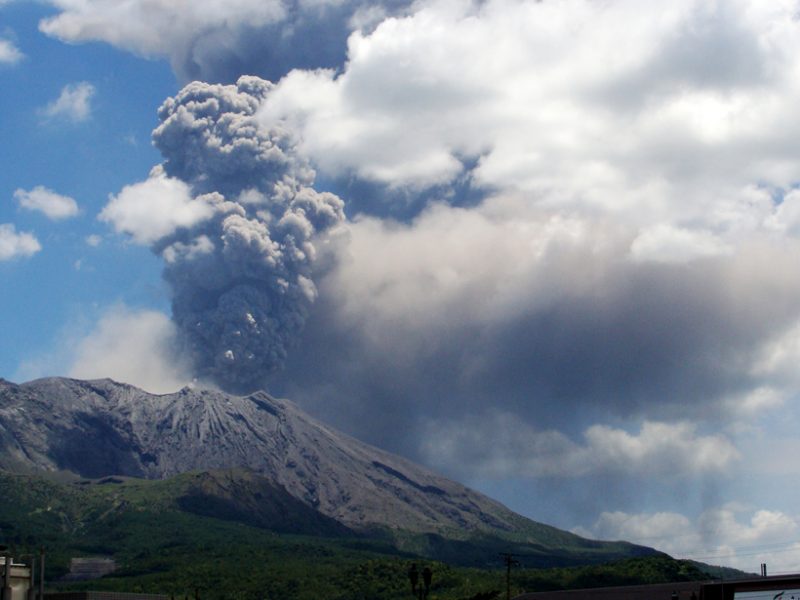 Japan's volcanic hiistory, hidden under the sea
Scientists investigate marine tephra layers for clues to Japan's volcanic past.
Measuring progress towards sustainable goals
Grouping targets that need to be hit into composite goals may help countries evaluate their progress toward sustainable development targets laid out by the United Nations.
The fate of hydrocarbons seeping from the ocean floor
Researchers investigate the properties of bubbles at deep-ocean oil seeps to improve oil spill models.
A river runs through it, but why?
Researchers investigate the factors that cause river terraces to form.
Can mangroves buffer ocean acidification?
New research evaluates the ability of coastal foliage to influence the ocean's pH
Measuring atmospheric aerosols despite the clouds
Researchers devise ways of remote sensors to integrate aerosol content above clouds into current methods of measurement
How regional wind patterns will influence climate change
Climate change is expected to cause wet regions to get wetter and dry regions to get drier, but new research suggests that the truth is more complicated.
A hole in earth's surface
Research shows that a broken lithosphere underneath the island of Hawai'i could explain the island's patterns of seismic activity
Is crowdfunding an OK way to raise money for Zika research?
Lots of researchers want to study Zika, but there's one problem: money
Modeling the effects of clouds on climate
New research investigates how mixed-phase cloud partitioning and cloud cover compensate each other in GCMs
Only one country offers universal health care to all migrants
Thailand strives to provide equitable health coverage to migrants and refugees, regardless of their legal status. But what does this policy actually look like in practice?
Hitting the slopes
Researchers investigate whether rain droplets alone can cause enough erosion to impact the shapes of hills
A hope for Thailand's shrimp farms
A novel, closed-loop design seems to be helping one Thai shrimp farmer fend off a deadly disease
Could we have predicted what El Niño would bring?
Researchers take a retrospective look to see if precipitation and flooding due to El Nino could have been predicted a priori
Can we predict how volcanic ash disperses after an eruption?
Researchers investigate what factors influence how particles from a plume spread following a volcanic eruption
Krill seekers
How a tiny crustacean reinvigorated Antarctic research.
An energetic solution
Boosting bacteria's metabolism could help thwart antibiotic resistance
Bias against genetic case reports might compromise medicine
When n=1 matters in the field of clinical genetics
Bomb explodes near busy Bangkok crossroads; at least 19 killed
Contributed reporting to the Washington Post's coverage of the Bangkok bombing
New consent requirements for newborn screening raise concerns
Changes to a law regarding newborn screening could delay detection and treatment of rare diseases in babies
Binding time—not just affinity—gains stature in drug design
The amount of time a drug spends bound to its target impacts its efficacy
The secret to tracking Ebola, MERS, and flu? Sewers
MIT professor Eric Alm thinks that sewers could be the missing link to tracking public health. So far, his research is promising.
In New York bay, humpback whales make a dramatic comeback
Whales — which have not been spotted in NYC bay since before Columbus' time — are now repopulating the area
Stem cells offer hope for treating Type I Diabetes
A look into a study hailed to be as important as the discovery of antibiotics
World War E
Life in Liberia before and after Ebola arrived, by the numbers