For many reporters covering climate, population remains the elephant in the room
For Columbia Journalism Review.
Mountain goat eradication is a high-flying balancing act in Olympic National Park
In an effort to protect visitors and rare plants, the park is relocating the hoofed animals. | High Country News
After five years, the Sagebrush Songbird Survey ends on a high note
Almost 300 community scientists collected valuable data about the health of this hallowed habitat and its residents. | Audubon Magazine

Does Fluffy really want to be an adventure cat?
With a leash and a harness, any feline can safely explore the great outdoors. But owners need to be mindful of signs of stress. | The New York Times
Controversial aquaculture projects threaten Myanmar's remaining mangroves
Myanmar has lost 80 percent of its original mangrove cover; much of what remains is located in the southern province of Tanintharyi. But in addition to illegal logging of mangroves for charcoal and firewood, aquaculture is a recent development that also threatens mangrove ecosystems. | Mongabay
Why Myanmar villagers still engage in illegal logging of mangroves
What happens when the need for survival clash with plans for conservation? | Mongabay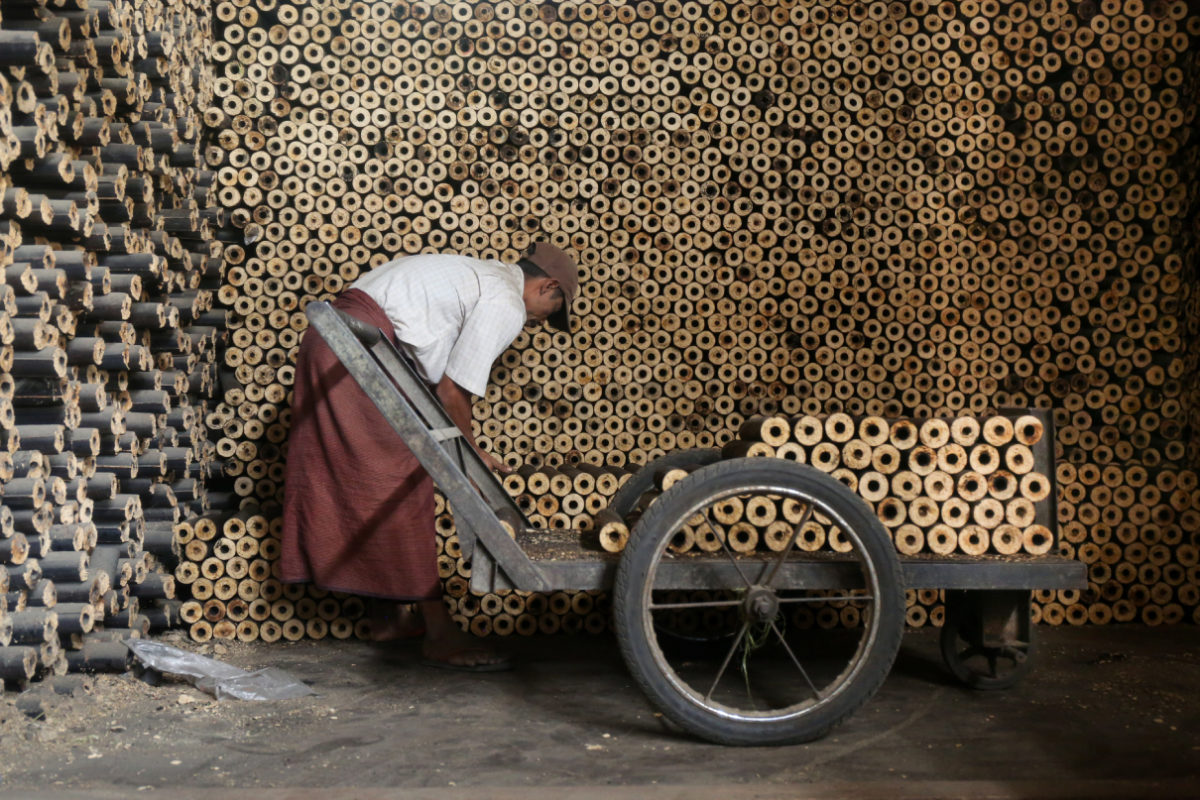 Can rice husk briquettes stem the tide of mangrove deforestation in Myanmar?
One Myanmar entrepreneur thinks that taking waste from rice production can help make an alternative fuel to reduce pressures on mangrove deforestation for firewood. | Mongabay.
Is hiking with face masks the new normal?
People move to the Pacific Northwest to be near incredible natural beauty. But each year, wildfires and rising temperatures are making it harder to go outside. | Buzzfeed
Illegal charcoal trade threatens Myanmar's remaining mangroves
Mangroves from Myanmar are illegally harvested and converted into charcoal that is sent to Thailand before it's sold to China, South Korea, Japan, Malaysia and Indonesia by sea. | Mongabay
You need vitamin D to live. How could this woman survive with none in her blood?
She had a series of bone fractures, but when doctors did blood tests, the supplements she took for treatment were nowhere to be found. | The New York Times
The nuclear sins of the Soviet Union live on in Kazakhstan
Decades after weapons testing stopped, researchers are still struggling to decipher the health impacts of radiation exposure around Semipalatinsk. | Nature
"After we married, I would ask him, 'Will you abandon me?' "
For Rohingya women in refugee camps, marrying a Bangladeshi is both an escape and a trap. | The California Sunday Magazine
Has Kazakhstan forgotten about its Polygon test survivors?
Nuclear tests from the Soviet era are making people sick — and they are demanding social change. | Public Radio International
Follow the fish
Fish stocking — a centuries-old practice that anglers in the American west love — has ecological consequences and is now driving river otters to the Beartooth Plateau. | High Country News (Nov 26 2018 Cover Story)
Gutted about opioids
The microbiome may have an influence on opioid addiction | Nature Medicine
Scientists look to new technologies to make food safer
From romaine to snack crackers, foodborne disease outbreaks have increasingly worried the public. Cold plasma and high-pressure systems might help reduce the risks. | Knowable Magazine
Help is scarce for Rohingya children with intellectual disabilities
Without proper care, children in the Rohingya camps living with intellectual disability are going their entire lives undiagnosed and untreated. | PRI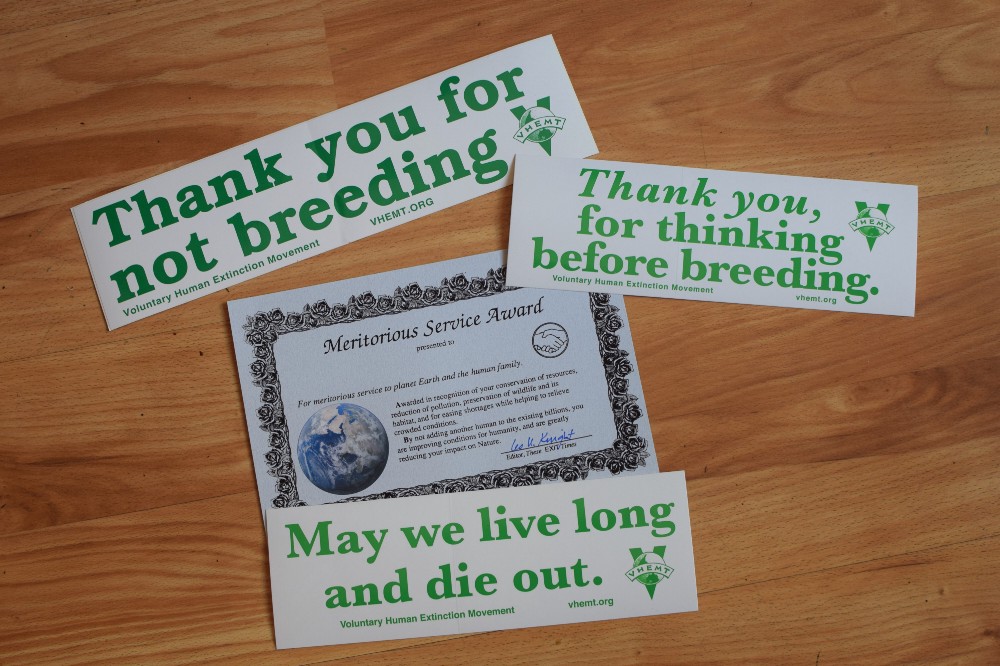 "May we live long and die out"
How a global movement to extinguish the human race won its latest convert: me | Medium
The surprising link between climate change and human trafficking
As extreme weather conditions arrive, vulnerable people in migrating populations could find themselves at risk from sexual exploitation or forced labor. | The Revelator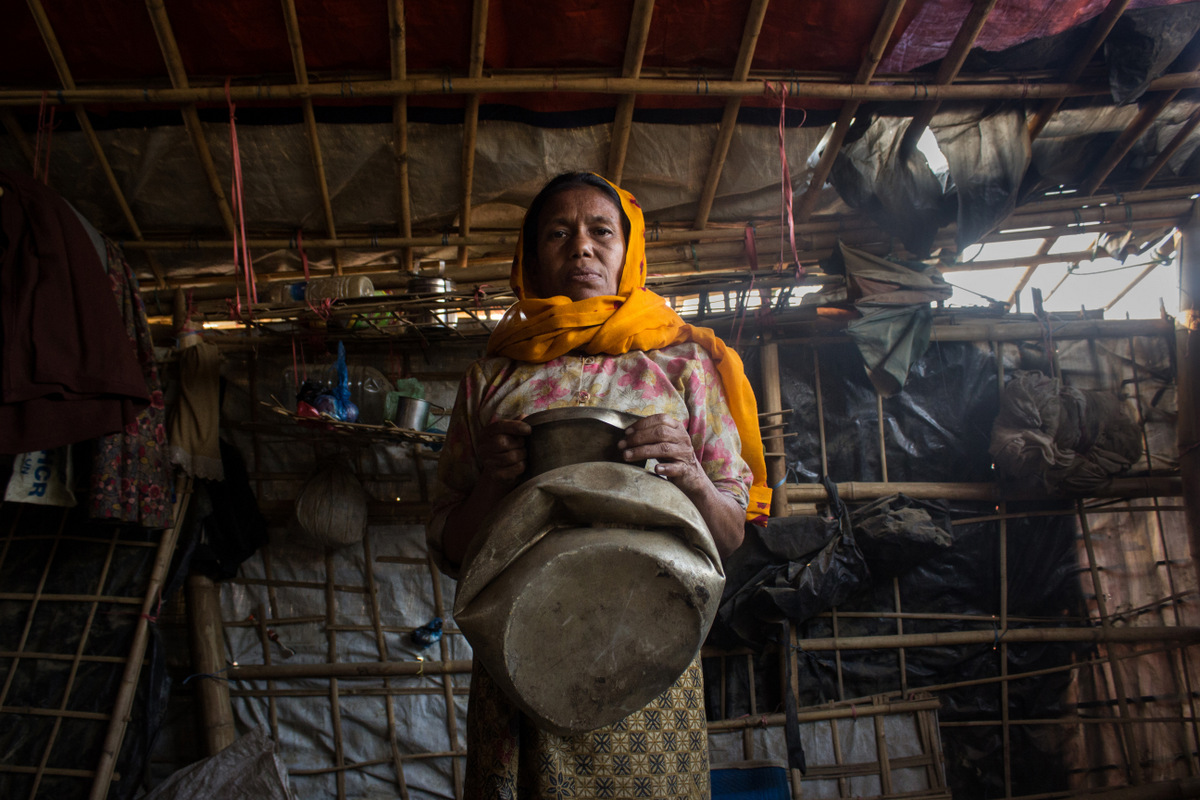 Refugees fleeing violence in Myanmar have a new worry: elephants
How one of the world's largest refugee crisis turned into an ecological disaster | Huffington Post
Trash in the Galápagos reveals the dark side of ecotourism
Ecotourism brings valuable funds for conservation to the islands, but it also delivers a torrent of garbage that could damage this unique ecosystem. | The Revelator
Ethnicity and entreé in an environmental wasteland
Some personal reflections from reporting on Southeast Asia's palm oil industry. | The Last Word on Nothing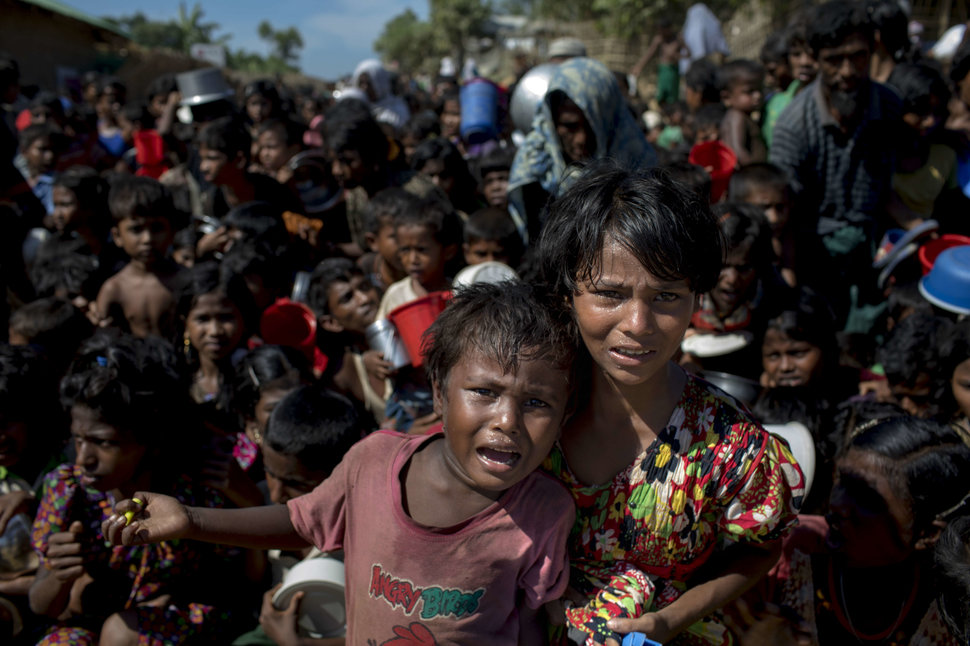 It's hard to know exactly what's happening to Myanmar's Rohingya. So they found me.
How social media provides a window into a human rights crisis. | Huffington Post
When science reporting takes an emotional toll
Science journalists can also feel emotionally affected by the work they do, especially when they cover often difficult topics. | The Open Notebook
Dark side of the mountain
I met the Dark Lord and his masters at the trailhead to upper Twin Lake, far from the bright center of the universe. | Harper's
For funding, scientists turn to unorthodox sources
When federal funds dwindle, researchers look elsewhere for money. | DiscoverMagazine.com
Muslim security guards lodge complaints against Amazon for discrimination
The retail giant denies Islamophobia despite workers' complaints. | VICE (Motherboard)
'I've never been normal again': Indonesian women risk health to supply palm oil to the West
Without proper protective equipment on oil palm plantations, women are risking their health to produce a commodity so heavily used in the west | STAT News
These Burmese palm oil workers say they're trapped on plantations
How Myanmar's oil palm industry funnels workers into a multi-billion dollar illegal seafood industry | Public Radio International
A makeover for the world's most hated crop
Oil palm has a reputation as an environmental menace. Can the latest genetic research change that? | Nature & Scientific American
Womb zoom
What advances in fetal and newborn imaging have revealed | Nature Medicine [PDF]
Carbon monoxide is toxic. This doctor is out to prove it's also therapeutic
Researchers have found a surprising use for a noxious gas | STAT News & Scientific American
An antidote for carbon monoxide poisoning?
Repurposed molecule saves mice from gas poisoning | Science Magazine
Two sides of one mask
A painted wooden clam mask celebrates the home and history of the Heiltsuk First Nation | Hakai Magazine
On journalism's high cost of entry
Starting a career from the ground up | The Billfold [PDF]
The social network in your gut
Many bacteria swap DNA freely — sometimes with disastrous results for humans | The New Yorker
Why Myanmar jailed mangrove activists
A feature story on why one Burmese activist got arrested for regrowing mangroves | JSTOR Daily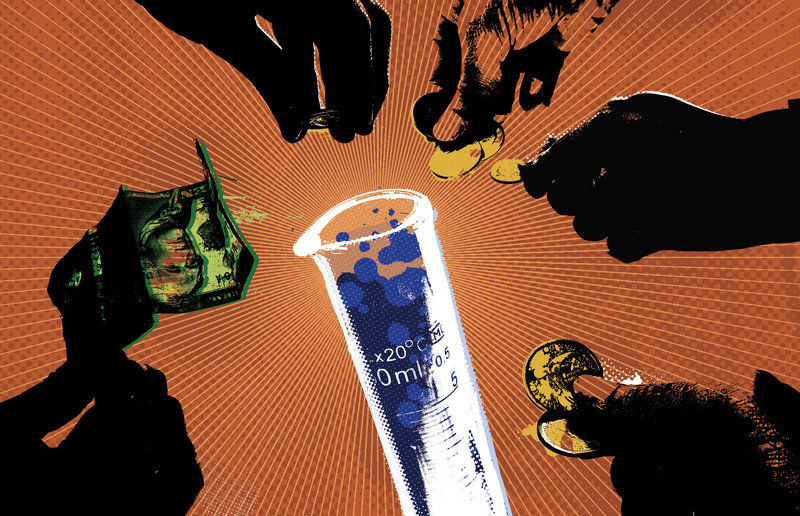 Is crowdfunding an OK way to raise money for Zika research?
Lots of researchers want to study Zika, but there's one problem: money | NPR
Only one country offers universal health care to all migrants
Thailand strives to provide equitable health coverage to migrants and refugees, regardless of their legal status. But what does this policy actually look like in practice? | NPR
A hope for Thailand's shrimp farms
A novel closed-loop design seems to be helping one Thai shrimp farmer fend off a deadly disease | Hakai Magazine
An energetic solution
Boosting bacteria's metabolism could help thwart antibiotic resistance [Subscription required] | Discover Magazine
Krill seekers
How a tiny crustacean reinvigorated Antarctic research | Hakai Magazine
Seattle's absurd, discriminatory trans bathroom panic
A series of bills in the Washington State legislature could make it permissible for anyone to stop transgender people using the public restroom of their choice | The Daily Beast
Bias against genetic case reports might compromise medicine
When n=1 matters in the field of clinical genetics | Nature Medicine [PDF]
Starting up and spinning out: the changing nature of partnerships between pharma and academia
A feature exploring current trends in partnerships between academia and industry | Nature Medicine [PDF]
Bomb explodes near busy Bangkok crossroads; at least 19 killed
Contributed reporting to the Washington Post's coverage of the Bangkok bombing | Washington Post
Going batty: studying natural reservoirs to inform drug development
A news feature on what scientists can learn from studying the immune system of bats - and that of other natural reservoirs - to design drugs against infectious diseases | Nature Medicine [PDF]
Challenge accepted: human challenge trials for dengue
A feature on what scientists can learn from giving healthy volunteers dengue | Nature Medicine [PDF]
The promise of sewage
Can clues in our sewage help epidemiologists? | JSTOR Daily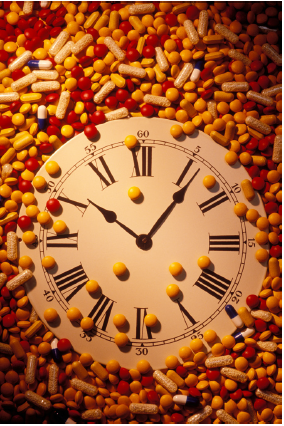 Binding time — not just affinity — gains stature in drug design
It's not just how tightly a drug binds to its target, but for how long | Nature Medicine [PDF]
New consent requirements for newborn screening raises concerns
Changes to a law regarding newborn screening could delay detection and treatment of rare diseases in babies | Nature Medicine [PDF]
I quit grad school and it's ok
I take a moment to reflect on what quitting my PhD program meant for me and my career | Hippo Reads
Can soil microbes help save world hunger?
A feature story exploring if bacteria could hold the answer to feeding the world | JSTOR Daily
In New York bay, humpback whales make a dramatic comeback
Humpback whales haven't been seen in NYC bay since Columbus' day; what brings them back? | DiscoverMagazine.com